Aquasoft 600 Water Conditioner
Rs.16500.00
Aquasoft 600, the best in-class hard water softener for homes with Ion-exchange softening technology, automatic regeneration, and compact & rigid body. For Hardness of upto 750, easy installation, twelve (12) months warranty.
The Aquasoft 600 Water Conditioner is a family water conditioner explicitly intended for your washroom or clothes washer or Kitchen , controlled by a propelled particle trade innovation. Minimal in size and amazing in execution, the conditioner fits right where the water is provided at your place of utilization , in this way transforming the hard water into delicate water.
PHYSICAL SPECIFICATIONS
Measurements MM (WXDXH)
360 x 200 x 440
WEIGHT
8.00 kg
For Hardness of upto 750
TVR-Technology (Twin Valve Regeneration)
Simple Installation
Reduced and unbending body
Guarantee
The Products are justified against assembling absconds for a time of twelve a year from the date of unique buy.
Ion-Exchange Softening Technology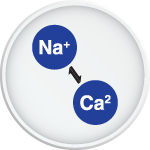 Hard water is converted into soft water by exchanging hard salts of calcium and magnesium with sodium using an ion-exchange process. This is done with the help of resin beads charged with sodium salts, which attract hard salts and convert them into soft salts.
Automatic Regeneration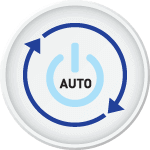 Aquasoft water softener regenerates automatically. The microprocessor-controlled softener automatically goes through 5 stages of regeneration without manual intervention or help of an operator for regeneration.
Compact and Space Saving Design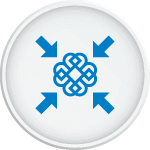 Aquasoft Water Softeners are compact and easy to use. They occupy very less space and can be easily installed in compact spaces.